A terrible fire left Vicky Knight physically and mentally scarred. Now a film role as the victim of an acid attack has changed her life and led her to love her body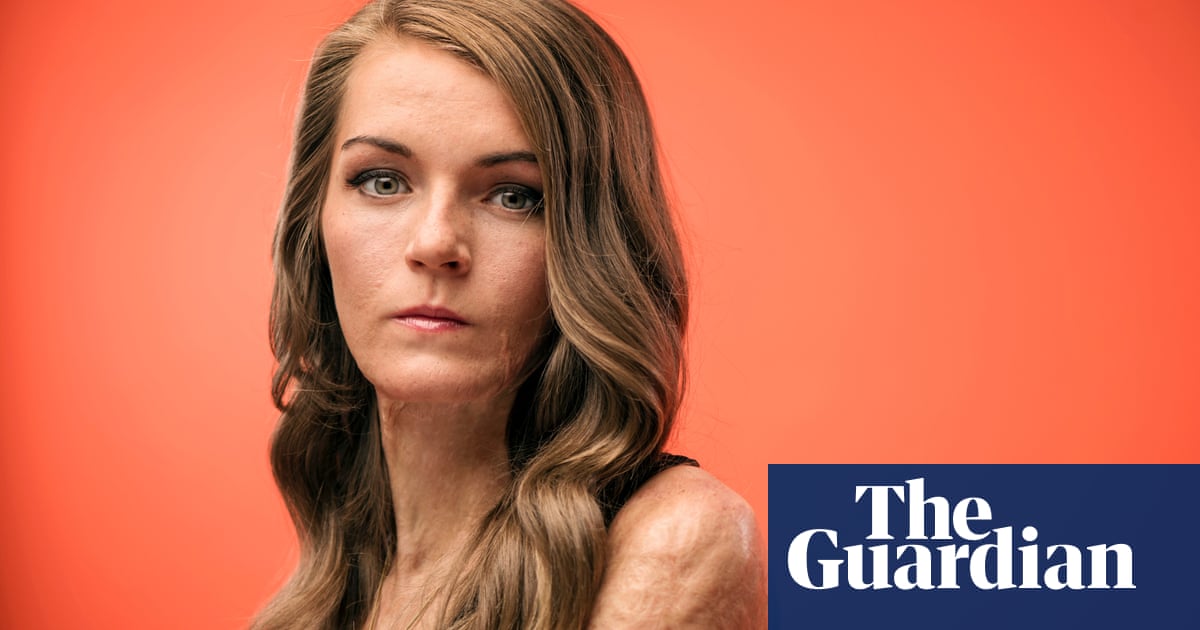 Vicky Knight smiles, shakes my hand and sits down to talk. But she doesnt remove her coat. It is a spring day and the cafe is warm, yet she leaves her parka zipped to the neck.
Knight is the star of Dirty God, the new feature film from the Dutch director Sacha Polak. She plays Jade, a young mother who is the victim of an acid attack perpetrated by an ex-boyfriend. In the opening scene, we are witness to widescreen closeups of Knights scarred body. Her skin is shot to resemble the surface of Mars, all ridges and rivulets, craters and pocks.
Shooting those closeups was a challenging and extremely personal experience for Knight, for they are bound up with a traumatic, life-changing event. On the evening of 27 July 2003, when she was eight years old, Knight had fallen asleep alongside her cousins in the flat above a lock-in at the Prince of Wales, a pub in Stoke Newington, London, that her grandfather owned. It is unclear how the fire started, or by whom; Knights aunt who helped run the pub, Kate Knight, was found not guilty at a trial that went to the Old Bailey.
*****************************************************
*****************************************************
Knight recalls how one of the pubs regulars, a local plumber called Ronnie Springer, had rushed into the blaze. He managed to break his way into the locked flat above the pub and lowered Vicky and her cousin Denise from a top-floor window.
She can remember Springer shouting Its too hot as he tried to save her other cousins, Christopher and Charlie. They would both die as a result of the blaze, as would Springer, from his burns, six weeks later. Knight spent three months in hospital, undergoing multiple skin grafts and related operations.
Ive hidden my scars for 15 years, and Ive been called a monster for 15 years, says Knight, now 23 and living in Dagenham, east London. So, to be able to have a camera so close I had breakdowns on set. I gave up, nearly, because I didnt see the point in those shots.
Dirty God is not just Knights first film, but the first time she has acted normally she works as a healthcare assistant at Broomfield hospital in Chelmsford, caring for people in the same burns unit in which she spent a great deal of her childhood.
I had no expectations at all going on set, she says. Going on a shoot with a big crew and cast, and then having to go back 15 years into my own experiences it was hard, so difficult, you know? To be honest with you, I didnt know which way it was going to go, what was going to come out of it.
What was it like to watch the film for the first time? I was very nervous, she says. Theres a lot of nudity in the film. I can imagine, for any actress, its hard to be naked. But more than a third of my body is burned. So for me to masturbate in front of the crew it was a bit degrading. I felt degraded.
*****************************************************
*****************************************************
Polak organised a private screening for Knight and her family. When I saw it on the screen I was like wow, Knight says. It doesnt look dirty. It doesnt look disgusting. It was an artwork. I realised I was a piece of art.
At that, Vicky reaches for her zip. The parka slips from her shoulders and is thrown on the seat beside her. She leans towards me and I look at the tattoos on her arms: a swallow in flight on the inside of her forearm; the word karma written down her thumb; an emoji-like smiley face on her middle finger. She talks me through them. I got that one when I was drunk, she says. And that one too.
But the swallow was inked after the film wrapped. The film has helped me so much, I cant express it, she says. Before the movie, Knight had tried to live a normal life, but the fire kept scarring her, again and again, through peoples reactions.
I was bullied a lot at school, she says. I got lighters in my face, fags waved around near me. I got beaten up. Ive been called Freddy Krueger I dont know how many times.
It was a college teacher who suggested Knight make a video that might try to explain what had happened to her. She made a five-minute film on her iPad and uploaded it to Facebook and YouTube. It went viral, she says.
Soon after the video appeared, Knight was contacted by a London production company. They said to me: We want to work with someone with burns to see how they cope with it. I agreed to do it. We filmed for a very long time, and it turned out to be a dating programme called Too Ugly for Love. She says she was only told the title of the show a week before it went on TV. Despite the fact that she is gay, the show required her to pretend to go on a date with a man. After it aired, Knight was trolled online. I had grown adults telling me I was disgusting, she says. I emailed the production company, and I got a response: We would like you to go on a new show called The Undateables.
Knights video was also seen by Lucy Pardee, a casting director renowned for her ability to find non-professional performers from beyond the established film industry and the agencies and drama schools that conveyor-belt the pedigree talent.
When Lucy contacted me, I was like: No way, Im not doing it. Im not interested in anything, Knight says. It took a whole year for her to get in contact with me. She was on at me on every social media even email. She rang me on an unknown number one day and I answered and she said: Ive finally got to speak to you! I was like: Oh my God, this crazy woman, what do you want?
Despite Knights concerns, Pardee managed to arrange a meeting. Soon after, Polak flew to London and travelled to Dagenham.
I immediately fell for her, the 36-year-old Polak says on a phone call from her home in Amsterdam. We bonded really quickly. The pair went to dance lessons together. Knight had never learned to swim due to her injuries, so the pair went to swimming lessons at a local pool.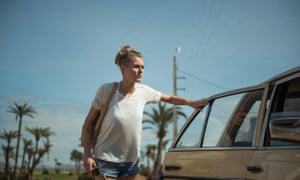 Original Article : HERE ; This post was curated & posted using : RealSpecific
This post was curated & Posted using : RealSpecific
Thank you for taking the time to read our article.

If you enjoyed our content, we'd really appreciate some "love" with a share or two.

And ... Don't forget to have fun!